Wing Analysis Design Description
These note provide a roadmap to the Wing Analysis program, using structure charts and a simple list functions by file and class.

The program is composed of functions that perform analysis, and those that display the results. Figure-1 shows the calling hierarchy of the analysis functions. It indicates that the Screen class calls Screen.parseArea() to process the input configuration parameters, Planform.params() to update some parameters and actually perform the vortex matrix method analysis, and finally, WingCanvas.updateScreen() which identifies what to display, and to repaint the screen. Vlm.calcVlm() goes on to call subfunctions that support the vortex lattice method analysis.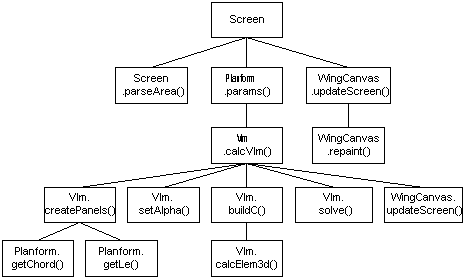 Figure 1 - Structure chart of calculation functions
WingCanvas.updateScreen() is called with a screen identifying what is to be displayed. The chart in figure-2 identifies the valid strings and what the cause to be invoked. Draw and MAC actually call Planform methods which draw the planform and other graphical information. The remaining display cases primarily the analysis results which are simple x-y plots drawn with the WingCanvas.drawVector().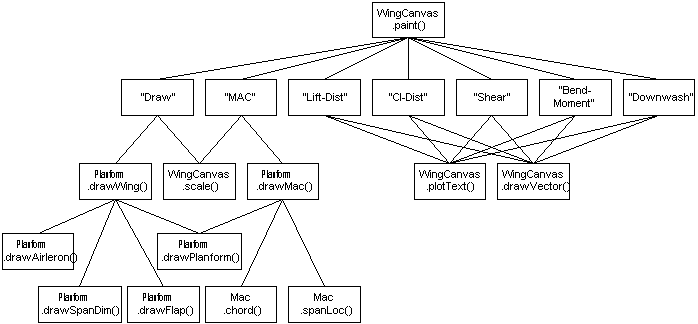 Figure 2 - Structure chart of display functions
The following lists identify the classes defined in each file, and the methods (functions) defined for each class. These include the constructor methods having the same name as the class.
Planform.java

class Mac

static float chord (float r, float t)
static float spanLoc (float root, float tip)

class Rib
class Planform

void init ()
Planform ()
float getChord (float spanPos)
float getLe (float spanPos)
float getTe (float spanPos)
void params (WingCanvas canvas, float root, int nSect,
void scale (WingCanvas canvas)
void drawPlanform (WingCanvas c, Graphics g)
void drawSpanDim (WingCanvas c, Graphics g)
void drawFlap (WingCanvas c, Graphics g)
void drawAileron (WingCanvas c, Graphics g)
void drawWing (WingCanvas c, Graphics g)
void drawMac (WingCanvas c, Graphics g)

Screen.java

class Screen extends Panel implements ActionListener, TextListener

Screen (WingCanvas canvas, Planform planform)
void parseArea ()
void echoArea ()
void actionPerformed(ActionEvent ev)
void textValueChanged (TextEvent ev)

Vector.java

class Vector

Vector (int size)
void clone (Vector v)

Vlm.java

class Pt

Pt () this.x = this.y = this.z = 0.0; }
void clone (Pt pt)
void swap (Pt a, Pt b)

class Pnl

Pnl () A = new Pt(); B = new Pt(); C = new Pt(); }
void clone (Pnl pnl)

class Vlm

void createPanels (Planform pf) {
Pt calcElem (int m, int n) {
Pt calcElem3d (int m, int n) {
void buildC () {
void setAlpha (Planform pf) {
void solve () {
void calcVlm (WingCanvas c, Planform pf, int nPanels)

Wing.java

class Wing extends Applet

void init()
void destroy()
void start()
void stop()
void processEvent(AWTEvent e)
static void main(String args[])
String getAppletInfo()

WingCanvas.java

class WingCanvas extends Canvas

WingCanvas (Planform pf)
void setScale (float xMin, float yMin, float xMax, float yMax)
void plotLine (Graphics g, float x0, float y0, float x1, float y1)
void plotArrow (Graphics g, float x, float y, char dir)
void plotText (Graphics g, String s)
void plotTextXY (Graphics g, String s, float x, float y, char pos)
void plotTextWH (Graphics g, String s, float x, float y, char pos)
void drawAxis (Graphics g,
void drawVector (Graphics g, Vector v, Color color, boolean drawAxis)
void paint (Graphics g)
void updateScreen (String view)